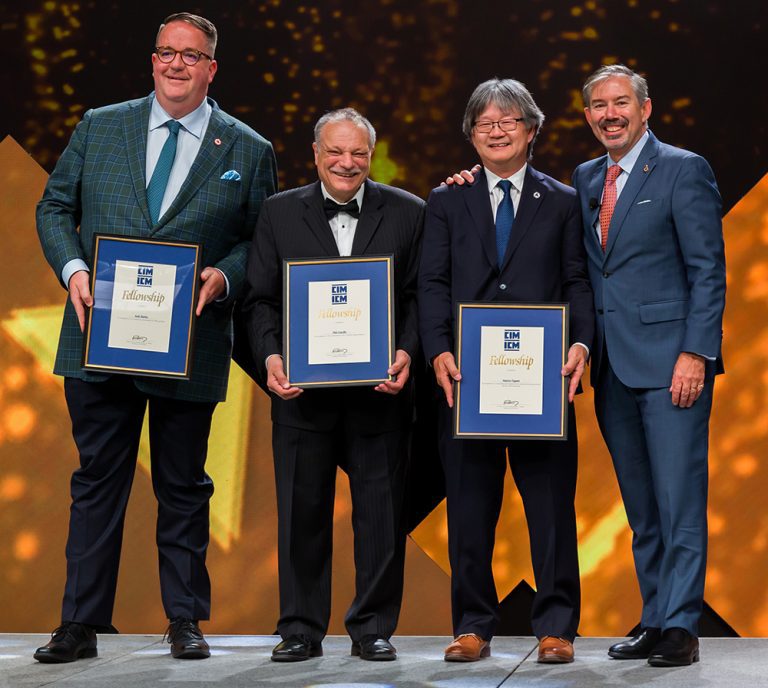 Maurice Tagami (3rd from left) accepting his CIM Fellowship Award with his co-recipients Scott Martin and Phillip Cancilla
The CIM Awards have long been a tradition that honours the finest in the mining and mineral industry for their outstanding contributions and unwavering dedication. This week, we will delve into the Career Excellence awards category, which includes the CIM Fellowship Award, the CIM Distinguished Service Medal, the Selwyn Blaylock Canadian Mining Excellence Award, and the Vale Medal for Meritorious Contributions to Mining. These awards acknowledge the exceptional accomplishments and services of individuals in various fields within the industry.
To bring the significance of these awards to life, let's take a closer look at two inspiring stories of past award winners: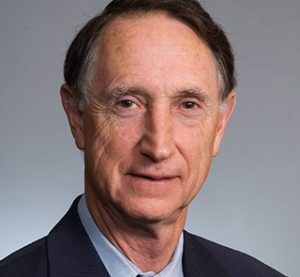 In 2022, William (Bill) Roscoe (left) was awarded the Vale Medal for Meritorious Contributions to Mining. With more than 50 years of experience, Bill has been a trailblazer in the mining industry. As a co-founder of Roscoe Postle Associates Inc. (RPA), he played an instrumental role in transforming RPA into a globally recognized geological and mining consulting firm. Bill has also contributed to the development of internationally recognized valuation standards through his work with the CIM Special Committee on Valuation of Mineral Properties (CIMVAL). His expertise, dedication, and passion for the industry have made a lasting impact and inspired countless professionals worldwide.
Another example of career excellence is 2022 CIM Fellowship winner Maurice Tagami. With over 40 years of experience in mine development and operations, Tagami's expertise in extractive metallurgy and mineral processing has played a significant role in the successful design and implementation of numerous mining projects worldwide. As the technical ambassador and former vice president of mining operations at Wheaton Precious Metals Corp., he has contributed to the growth of one of the world's largest precious metals streaming companies. His involvement with the Canadian Mineral Processors (CMP), a technical society of CIM, has spanned over three decades, and his commitment to the industry earned him CMP's Lifetime Achievement Award in 2022.
These stories showcase the passion, dedication, and innovation that embody the spirit of excellence that CIM celebrates. As we continue to honour the outstanding contributions of industry professionals, we look forward to the growth and development that the next 125 years will bring to the mining, metallurgy, and petroleum industries. Stay tuned as we continue to explore the many facets of excellence throughout the month!