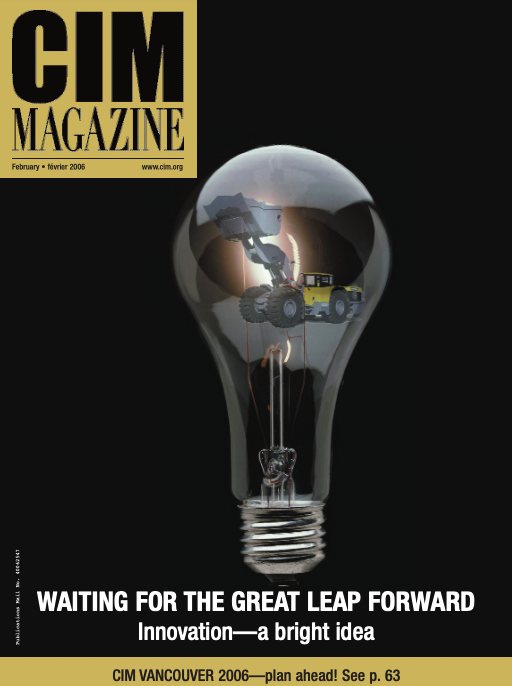 The cover of the first edition of CIM Magazine, February 2006
In 1998 CIM celebrated its centennial by publishing a book chronicling the Institute's past called Pride and Vision. The book was sent to libraries around the country to inform the public about the Canadian mineral resource sector and CIM over the previous century. CIM also hosted a special joint Annual General Meeting in 1998 with Tradex and the Council of Mining and Metallurgical Institutions in Montreal.
Also in honour of the centennial, CIM established the Caterpillar Inc and its Canadian Dealers Scholarship and the Scotiabank Scholarship through the CIM Foundation. In 2000, CIM developed the Definition Standards on Mineral Resources and Mineral Reserves (National Instrument 43-101) in response to the Bre-X scandal, helping to regain public confidence in the industry.
In 2005, CIM held its first Mining for Society (M4S) event, which for the next ten years taught children about mining, minerals, metals and materials in fun, interactive seminars.
Additionally, in 2006 the CIM Bulletin was supplanted by CIM Magazine.