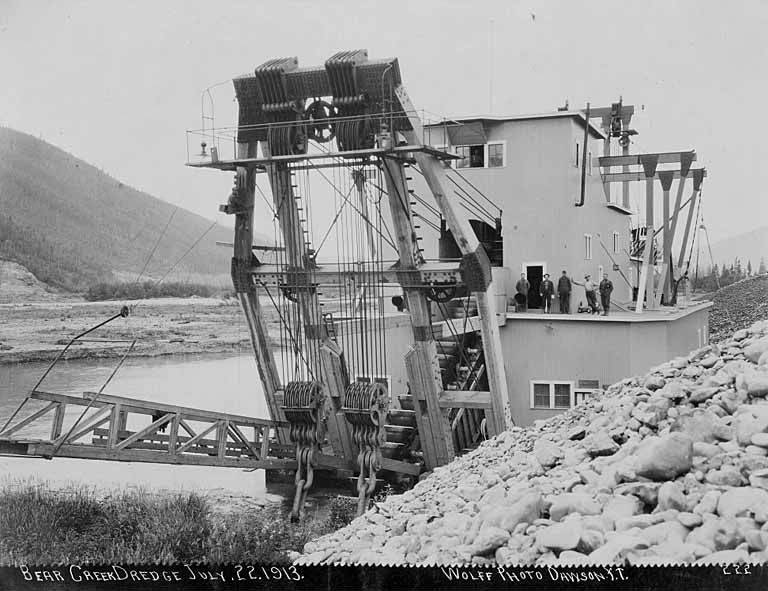 Men standing on a gold mining dredge at Bear Creek, Klondike River Valley, Yukon Territory, July 22, 1913
Despite difficult times, CIM has always been a champion of innovation and progress in the mining industry. In the 1920s, when demand for metals plummeted and the unemployment rate soared, CIM acted by lobbying for veterans of the industry to have fair job opportunities and going as far as to publish their curriculum vitae in the Bulletin.
But it was the discovery of gold in various regions and advances in transportation that helped put the industry back on its feet. These developments allowed CIM to grow into a truly national organization, leading to the change of its name to the Canadian Institute of Mining and Metallurgy in 1920.