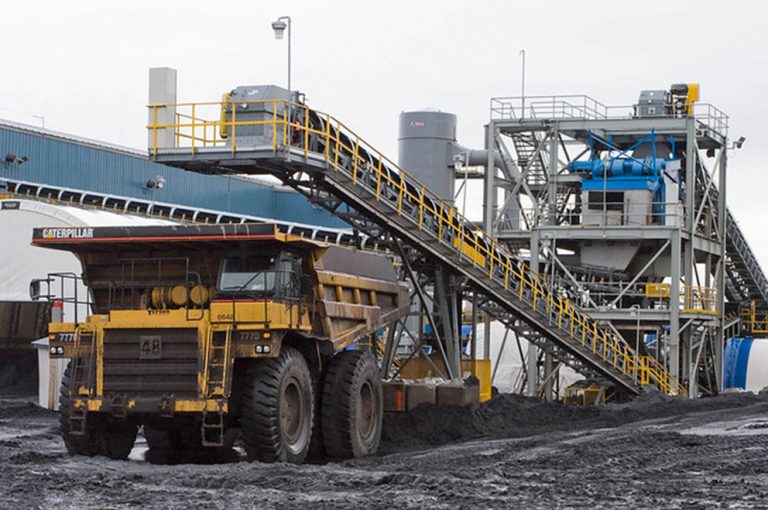 Coal mine in Tumbler Ridge, northeastern British Columbia | Courtesy of the
Province of British Columbia
As CIM commemorates 125 years of dedication to the mining sector, we delve into this month's theme of perception, specifically focusing on "Safety and Technology." The Legacy Awards category is at the heart of CIM's commitment to acknowledging excellence, innovation, and groundbreaking achievements in various aspects of the mining industry, driving it towards a safer and more technologically advanced future. 
The Legacy Awards feature several significant recognitions, such as the CIM Presidents' Role Model Medal, Coal Award, Medal for Bravery, CIM/NRCan Journalism Awards, District Proficiency Medals, Order of Sancta Barbara, and the Metal Mining Society Award. Each award highlights a distinct facet of the mining sector, from exceptional contributions in mining engineering to community welfare and public understanding of the industry. 
One remarkable story from the Legacy Awards category is the 2011 Coal Award winner, David Fawcett. This award honors CIM members who have made outstanding contributions to Canada's coal industry while actively participating in the Coal Division of CIM. David Fawcett, a graduate in mining engineering from the University of Alberta, boasts over 35 years of experience in the coal industry. He has held a variety of roles, from geology and exploration to operations, management, and executive positions in major, intermediate, and startup companies. 
David played a crucial role in reviving the coal industry in northeast British Columbia, driving early-stage development and property acquisition for several projects. His visionary leadership and tenacity led to the resurgence of the coal industry in the region, which continues to thrive today. 
 The CIM Legacy Awards play a critical role in acknowledging the accomplishments and innovative strides that propel the mining industry forward. As we eagerly await the upcoming annual conference, let's continue to honor and draw inspiration from the extraordinary individuals who are shaping the future of mining with a steadfast focus on safety, technology, and the betterment of the sector.