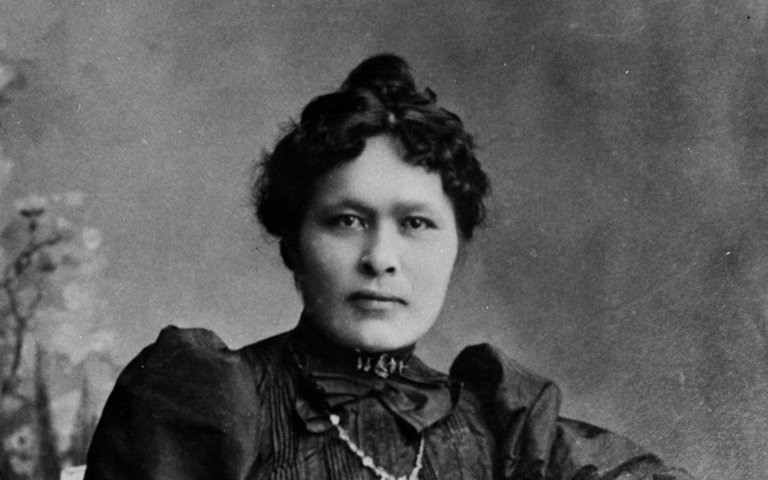 Nearly 100 years after her death, Shaaw Tláa has come to be recognized for her instrumental role in the discovery that led to the Klondike Gold Rush. Courtesy of the Canadian Mining Hall of Fame
Shaaw Tláa – also known as Kate Carmack – was an often overlooked but essential part of the prospecting group that kicked off the historic Klondike Gold Rush. Carmack was the rumoured discoverer of the first nugget of Yukon gold and became, for a time, the wealthiest Indigenous woman in America, but was nearly forgotten by the industry she had a central role in launching.
Carmack was nominated to the Canadian Mining Hall of Fame (CMHF) in October 2018, almost two decades after the four male members of her prospecting party that made the discovery were recognized. The induction, which places her on equal footing with the other four and acknowledges her as "instrumental" to the expedition's success, comes as researchers aim to correct a trend of underrepresentation of the contributions of Indigenous women to Canada's mining history.