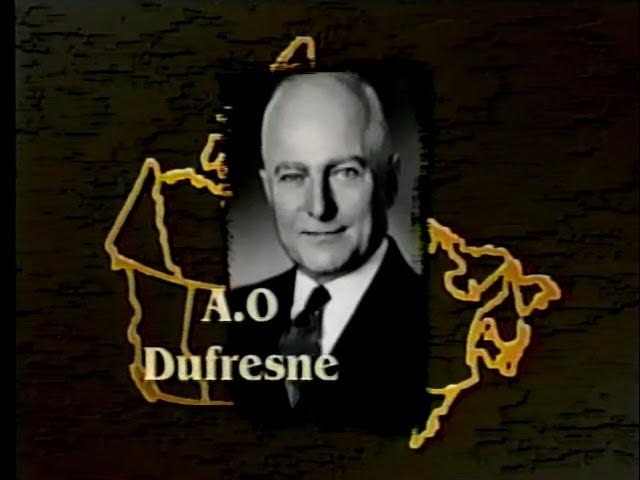 As CIM celebrates its 125th year, we are proud to recognize and honor the exceptional achievements and dedication of the mining and mineral industry's finest in Canada through the CIM Awards. The Exploration Awards category highlights individuals and teams who have made outstanding contributions to mining exploration, and we want to share the stories of some of the past winners with you.
The A.O. Dufresne Exploration Achievement Award was established in 1977 in honor of Dr. A.O. Dufresne, a revered Past President of CIM, who provided outstanding service to the mineral industry. This award recognizes exceptional achievements or distinguished contributions to mining exploration in Canada. One of the past winners of this award is Charles Greig, a geologist with over 40 years of experience in the exploration and geology business. He has worked on projects from grassroots to development, including La India in Mexico, Wolverine in Yukon, and Alamo Dorado in Mexico, to name a few. Greig has also worked on many advanced-stage exploration projects that have reached an advanced stage of exploration. Greig has been a consultant mapper and explorationist since the mid-1990s and during that time has run a number of his exploration initiatives, mainly in British Columbia.
The J.C. Sproule Northern Exploration Award was established in 1974 and is presented to individuals or teams in recognition of eminent achievement or distinguished contributions to the exploration and development of Canada's mineral resources in the northern regions. One of the past winners of this award is Mark Rebagliati, a graduate of the Haileybury School of Mines and a geological engineering degree holder from Michigan Technological University. He established his consulting firm and formed an alliance with Vancouver-based Hunter Dickinson in 1986. Rebagliati led teams that discovered six deposits that attained production, the discovery of the giant Pebble East porphyry deposit in Alaska, and two porphyry deposits in Tibet China. These and other accomplishments led to many industry honors, including his induction into the Canadian Mining Hall of Fame in 2014.
These stories demonstrate the innovation, research, project management, education, and outstanding personal achievement contributing to the extension or understanding of exploration in the Canadian mining industry. We are proud to celebrate the excellence and recognize the outstanding contributions of our past award winners. Through the CIM Awards, we encourage and inspire future generations of mining experts to continue pushing the boundaries of exploration and to develop new discoveries that will benefit the industry and society as a whole. Stay tuned for more stories of exceptional achievements and contributions to the mining and mineral industry, as we continue to celebrate and recognize excellence in Canada's global mineral industry.